Our Team
Would you like to meet the team at Cosmopolitan Recruitment?
Whether you are an employer or a job seeker, we understand that our position as a specialist recruiter is very important in your search for new employees or your new job.
Getting to know you is part of our process and enables us to build good relationships with everyone that we work with. It is equally important that you also have the opportunity to get to know us too. So we would like to introduce our team.
Erik Chapman
Recruitment Manager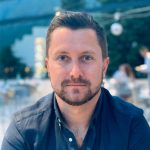 Experience
My employment history has been quite varied. It includes being a broker in the utilities industry, a salesman at PC World, a Team Leader for a signage installation company on the London Underground, Supervisor for a car insurance business and a self-employed Personal Trainer. I have been in the recruitment industry since 2019.
Working in a variety of sectors means I have picked up a wide range of skills, experience and knowledge that I have been able to transfer and utilise in my development as a leader. I have always enjoyed coaching and encouraging others to achieve their full potential, so I feel the role of Recruitment Manager was made for me. I am in a position where I can use my own experience to advise and develop others in their own jobs. I also have the expertise to build, implement and evolve strategies for the growth of the business.
I have high expectations both for myself and my colleagues, I like things to be organised and for tasks to be completed to a high standard. My sales background, including conflict management, communication and development are key in my current position. I care about my team and those around me. I see it as my duty to ensure we have a successful and happy team. This means investing time in our staff and giving them the opportunity to attend training courses to develop. We also have an open floor to ideas, and no idea is a bad idea here. We are a growing company, and everyone contributes to our success.
"Look after your colleagues and they will look after the business."
Specialist Knowledge and Expertise
Prior to moving into engineering, my original background in recruitment was with horticulture and landscaping. Through working closely with companies in these sectors I learnt a lot about what was involved in each role within those industries, and I quickly became a specialist. We work differently to other agencies, positioning ourselves as if we work for the hiring company. This means I have many conversations with clients and their existing staff to learn the ins and outs of their operations. Through this approach we build a thorough picture of each job and of the culture within the business and the ideal talent they would want to see.
From office staff through to technical staff, my research and knowledge of each company we work with, means I have a clear understanding of the skills an applicant requires for each job and how they can benefit the business. Over time my role has evolved to placing people in positions that have a higher technical focus, a lot of which are Team Leader, Manager and Director posts.
One of the things I most enjoy about my job is being part of a successful company that brings ideas and plans into action and seeing the business grow. The other thing I enjoy is seeing my team succeed and develop. I am not one to take credit for anything, I would rather develop someone else to achieve and watch them flourish. Knowing I have helped them is enough for me.
Real Life
I am very much a home person, and love being around my family, spending time with my children, date nights with my wife and socialising with friends. The perfect relaxing evening may also include a nice bottle of red or a pint of ale!
I enjoy many fitness related hobbies which has included running 4 marathons and multiple half marathons, 10K' and 5K's. I've also been known to do trail running and obstacle racing as well as  going to the gym and playing football. When I'm not being active myself, I enjoy watching football with my son.
How I Can Help You
We are all extremely approachable at Cosmopolitan Recruitment. We understand our sectors, we understand our clients and we take the time to understand our applicants needs and requirements. We won't just find you a job, we strive to find you a career.
Erik's Contact Details
Mobile: 07503 245 660
Office: 020 3026 2067
Ona Marshall-Edwards
Horticulture & Landscaping Recruitment Specialist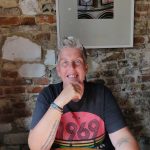 Experience
I have over 5 years' experience working in the landscaping sector. Most recently as General Manager at Panoramic Landscape Contractors and previously as Admin Manager at ESL Landscaping.
During my time working in the horticulture and landscaping sector I have managed many different areas, focusing on building relationships with colleagues and management across all aspects of the industry. This has included collaborating with suppliers, working with Site Managers and handling procurement. This in-depth knowledge of the various areas within the landscaping field has given me the expertise needed for my role at Cosmopolitan Recruitment.
Prior to working in landscaping I worked in other management roles in a variety of different sectors. This wide experience has given me confidence, enabled me to be a good listener, provided me with strong networking and relationship building skills and taught me to always look at the big picture when assessing situations. I can be very determined when I put my mind to something.
Specialist Knowledge and Expertise
My years of experience working in the landscaping sector is extremely valuable to my role as a recruitment consultant for landscaping and related industries. Knowing the sector as well as I do means I can appreciate the needs and requirements of my clients and candidates for the various job roles needed. I have a full understanding of the different types of work within landscaping and construction, ensuring I can put the right people into the right careers.
One of the most enjoyable things about my job is finding the perfect candidate for a role, knowing that they will further their career in a role that makes them happy.
Real Life
I have three dogs that I adore. We live by the sea, so I spend a lot of time walking them on the beach. I also love listening to music on vinyl and going to live concerts. One of my slightly obscure interests is accepting Ultra Challenges, to date I have completed two non-stop 100km walks. I am looking forward to my next challenge!
How I Can Help You
I am a very friendly and approachable person. I can put people at ease, encouraging candidates to be confident in the skills and experience that they have to offer.
Ona's Contact Details
Mobile: 07867 271 427
Office: 020 3026 2067
Ricardo Pereira
Healthcare Recruitment Specialist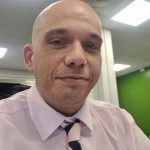 Experience
My healthcare career began as an agency Support Worker back in 2010. I found I really enjoyed talking to and helping people with mental health problems and fell in love with the job. I had the opportunity to work in some very different environments, including private and NHS hospitals, care homes and nursing homes. I learnt a lot from colleagues and also from patients including those with learning disabilities, challenging behaviours, personality disorders and dementia.
After a few years' experience I took on a permanent role at Woodlands mental health unit in Hastings. This position involved assessing patients in A&E to determine whether they should be admitted to the mental health unit. This role required me to work alongside medical staff and the police and to have empathy for the patients involved.
Specialist Knowledge and Expertise
Following six years working in the field, I took on a completely different role to work as a Recruitment Consultant for the healthcare industry. At the time this was an entirely new challenge for me, but my experience meant I understood the needs of both the clients and the candidates.
Now I am the Healthcare Recruitment Specialist at Cosmopolitan Recruitment where I am part of a wonderful team. My sector specialises in temporary jobs, and I enjoy using my knowledge and experience to help clients get the staff they require and help candidates find the work they need.
Real Life
Outside of work I enjoy my Xbox 360, binge watching TV series and annoying my partner when I can!
How I Can Help You
The most fulfilling part of this job is talking to a variety of different people and bringing them together to create valuable working relationships. I can help clients find their perfect candidate and help job seekers find their next new exciting role. Being able to work with and connect the two is incredibly satisfying.
Ricardo's Contact Details
Mobile: 07733 211 373
Office: 020 3026 2067